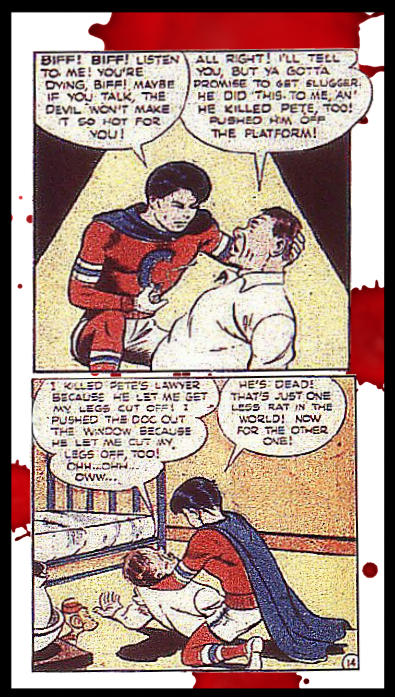 "The Lacrosse Rape Hoax" is a comic by Sam Battin that takes on real-life racial issues through the eyes of
a 1940s superhero
, and the first and second issues of the comic were printed in December 2015. "This comic is a broad satire of
the entire incident
," said Sam Battin, who writes and draws the story. "Many people tried to brand these young men as guilty in advance of a fair trial. I wrote this comic to explore these issues and bring them to life in an engaging way."
Issues one, two and three of this comic are available for purchase at
Comics For Grownups
. Sam Battin plans to write "about ten or fifteen more issues" before this story is complete.
If you've enjoyed your experience with this comic, you can send a fiscal thumbs up by donating through PayPal. Any amount is cheerfully accepted! Thanks!
Sam Battin has been writing and drawing comics for several decades, and is very excited about his latest work. "Comics are an egalitarian art form. They're cheap to distribute, and easy to read, but they don't have a national ratings board like television or movies. This allows comics to reflect the unique viewpoint of their creators without being influenced by advertising pressure or censorship. There's so much about this case that still haunts contemporary race relations in America, and a comic is a great way to communicate the scope of these events without getting too preachy, or watering it down."
Comic Image is from Boy Comics #19, created by Charles Biro and Bob Wood.