COMICS YOU CAN BUY!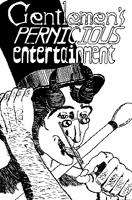 Welcome! You've found it! Here at long last is where you can actually purchase Comics for Grownups!
As we work to produce more and greater comics, some of the comics we have made in the past will become available on this site in the following modes:
On Paper - The traditional method of absorbing comics, made popular in the 20th century.
On Mobile Phones - Portable! Read them while you're taking the subway or the train to work.
Electronic - Store as an .RAR file on your computer and access from the reader of your choice.
Comics available for purchase right now!
The following comics will be available for sale soon:
DIRTY COMICS are coming! At some point.
You can even send us a message if you want! Just fill out the fields below and name the captcha and you'll be communicating directly with the guy who runs this site!
Get back to the top of the page
---